Product Spotlight:
Glycolic Acid 7% Exfoliating Toner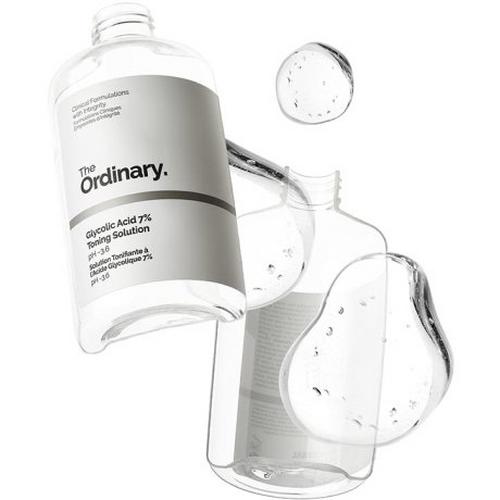 Welcome to our product spotlight series, where we delve into the key features and benefits of some of our most popular skincare solutions. In this edition, we'll be taking a closer look at the
Glycolic Acid 7% Exfoliating Toner
that became a viral sensation on TikTok.
What is Glycolic Acid?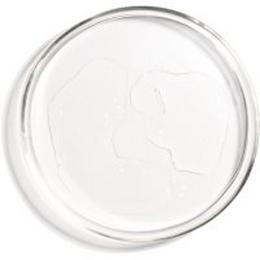 Glycolic Acid is a type of alpha hydroxy acid (AHA) that's typically derived from sugar cane. AHAs are water-loving acids that help to exfoliate the skin's outer layer to smooth and brighten the skin's appearance. In this way, they can target uneven tone and textural irregularities.

What's special about Glycolic Acid is that it is a small molecule - of all exfoliating acids included in our formulations, it has the lowest molecular weight of AHAs meaning it provides a very efficient delivery of the molecule. It helps support the natural skin renewal process by promoting the exfoliation of the skin's surface to achieve a smoother, more even-toned appearance.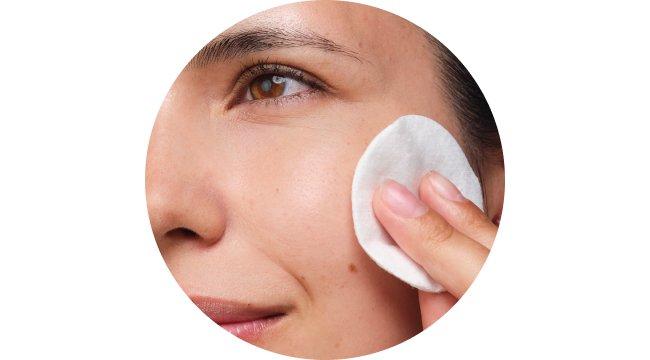 How to add the Glycolic Acid 7% Exfoliating Toner
into your skincare regimen:
Our Glycolic Acid 7% Exfoliating Toner is recommended for evening use because it is an exfoliator. All exfoliators can make your skin more sensitive to UV rays and therefore it is important to wear sunscreen in the morning to protect your newly exfoliated skin.

As part of the Treat step, the Glycolic Acid 7% Exfoliating Toner would be applied after cleansing to dry skin. We would recommend using a gentle cleanser without any strong actives such as our Glucoside Foaming Cleanser. You can dispense the product directly into your hand or use a reusable cotton pad to swipe across the skin avoiding the eye area.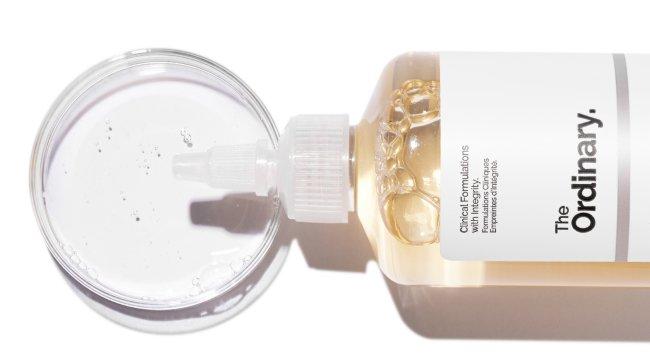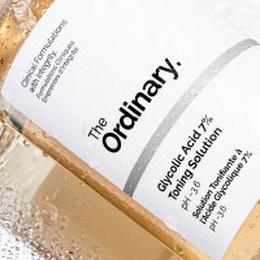 Light stinging and some redness can occur, especially if this is your first time using a chemical exfoliant. This should go away in a few minutes, but please note - this is not an indicator of effectiveness. More irritation does not mean better results. You know your skin best and if you feel any discomfort, rinse off.

Though gentle enough for everyday use, we generally recommend to exfoliate once or twice a week. Over-exfoliating can damage the skin barrier, which can lead to redness, irritation, or breakouts.

Once the product has been absorbed into the skin, you can follow with a hydrating serum such as Hyaluronic Acid 2% + B5 or a rich moisturizer such as Natural Moisturizing Factors + PhytoCeramides.

In the mornings, always remember to apply SPF.
How to add the Glycolic Acid 7% Exfoliating Toner
into your haircare regimen:
You may have seen our Glycolic Acid 7% Exfoliating Toner all over Tik Tok for use on the scalp. Why you may wonder? Through clinical testing we were able to confirm that our Glycolic Acid 7% Exfoliating Toner helps to rebalance the scalp and reduce dryness, while providing hydration.

To use on the scalp, tilt your head back and use the nozzle to gently dispense the product from the front to the back of the head in a sweeping motion. Apply to a dry scalp and massage well. This can be done 3 times per week as a leave-on treatment.

To build out the rest of your haircare regimen, you can explore our different haircare products including the Sulphate 4% Cleanser for Body and Hair and Behentrimonium Chloride 2% Conditioner that were formulated to have everything your hair needs, and nothing it doesn't.
Things to avoid when using Glycolic Acid:
Because Glycolic Acid exfoliates the top layer of the skin, we would recommend avoiding any other products that also promote skin cell turnover. This would include ingredients such as Retinoids and Copper Peptides. Combining multiple resurfacing products may increase the chances of developing skin sensitivities. If you wish to combine both products into your regimen, we recommend using them on alternate days or nights.
What about Vitamin C? Ideally, we would not recommend using direct or ethylated Vitamin C (like our Ethylated Ascorbic Acid 15% Solution or Vitamin C 23% Suspension + HA Spheres 2%) at the same time as our Glycolic Acid 7% Exfoliating Toner as again this can increase the chances of skin sensitivities.
However, those accustomed to exfoliating with acids may have a higher skin tolerance and can use both Glycolic Acid and vitamin C together. If you do wish to combine these, we would recommend using them on alternate evenings and waiting until your skin has adjusted before introducing both together.
Now that you know all that there is to know our
Glycolic Acid 7% Exfoliating Toner
, feel free to give it a try. Or you can consider trying
The Bright Set
which alongside Glycolic Acid 7% Exfoliating Toner also includes Ethylated Ascorbic Acid 15% Solution and Caffeine Solution 5% + EGCG for a more radiant complexion. If you're still unsure of what your skin needs, try our
Regimen Builder
.